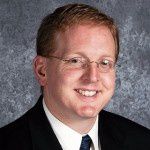 En attendant d'aller visiter le site de Holland Hall Middle School (http://www.hollandhall.org), vous pouvez déjà lire la lettre de bienvenue du directeur !
Welcome Letter
From the Head of the Middle School
Our Middle School provides a nurturing environment in which we can challenge each individual student to achieve more than they did the day before. Within that environment, our teachers inspire students to reach for their personal best as they discover themselves. We mentor students through the pre- and early adolescent years as they experience rapid physical, intellectual, social, and emotional growth. The Middle School finds a balance between a challenging curriculum and a developmental, exploratory experience.
Learning in the Middle School is an energetic process of discovery that stretches each student's ability to think, create, and grow. Grade level classes are organized in clusters throughout the building, providing a sense of class identity. Our academic, art, and athletic programs provide opportunities for students to develop their affinities and engage in healthy risk-taking. Along with multiple leadership experiences, including service learning opportunities, students develop the essential qualities of a Holland Hall student while embracing an empathetic mindset to the world around them.
Joel Bicknell
Head of the Middle School